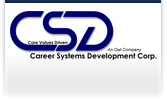 Job Information
Career Systems Development

Summer School Certified Teacher

in

Limestone

,

Maine
Overview
Interested in making a difference in young adults' lives between the ages of 16-24? If so we may have the perfect job for you.
Job Corps is a government-funded, no-cost education and vocational training program administered by the U.S. Department of Labor that helps socioeconomically disadvantaged youth. We strive to fulfill this mission by following our Core Values of Safety, Individual Accountability, Respect, Integrity, Growth and Commitment.
Come and surround yourself with talented and professional individuals who have also taken the next step of making a difference in someone's life.
You would not only have a great and dedicated team to work with, but you may also be eligible to take advantage of a comprehensive benefits plan which includes medical, dental, vision, life insurance, 401(k), legal, paid holidays, vacation, and sick time.
Responsibilities
TheSubstitute Academic Instructorperforms as an instructor in a regular classroom setting, presenting instructions in designated subject area.
Promotes a positive and desirable atmosphere within the classroom setting to insure maximum student motivation.

Maintains a high degree of discipline within the classroom setting in order to insure maximum learning.

Utilizes all possible curriculum resources available.

Responsible for adequate classroom preparation.

Records and forwards daily attendance to the Student Records area.

Assists in the completion of all necessary Job Corps forms.

Responsible for building and equipment in seeing that security measures are taken and equipment and supplies are cared for.
Qualifications
Minimum:Bachelor's degree in Education. State certification is required.
Preferred:One year in a teaching capacity with disadvantaged youth.
Knowledge Required: Knowledge of required subject area, excellent communication skills, both oral and written, excellent organizational skills, must obtain and maintain CPR/First Aid Certification, ability to motivate and inspire students, ability to effectively relate to student population.
All post offer candidates must complete and pass a background check and drug screen.
CSD is a leader in workforce development operating Job Corps centers throughout the U.S. since 1964 and is proud to be an Equal Opportunity /Affirmative Action / Female / Minority / Disabled / Veteran Employer and does not discriminate on the basis of race, color, religion, sex (including pregnancy, child-birth, or related medical conditions), national origin, ancestry, age, disability, family care status, veteran status, marital status, military status, sexual orientation, gender identity, or any other characteristic protected by law. CSD makes reasonable accommodation for persons with disabilities to apply for employment. Contact Susan Evans at (888) 308-0338 to request a reasonable accommodation.
Job LocationsUS-ME-Limestone
Job ID2020-2817
CategoryAcademics
Schedule Hours8:45 am - 5:45 pm and 7:45 am - 4:45 pm
Schedule DaysMonday, Tuesday, Wednesday, Thursday, Friday